20 Best Desktop Email Client For Every Mac User In 2017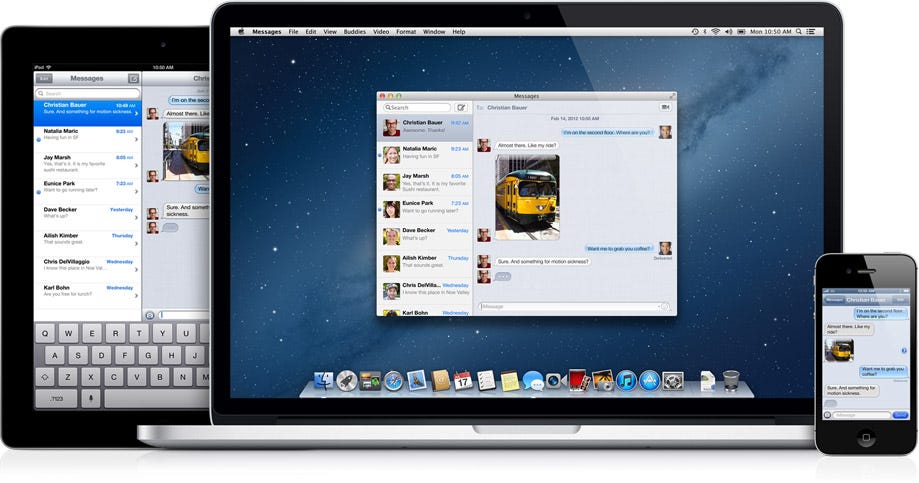 Image Courtesy: Google Images
Email client, email reader or more formally mail user agent (MUA) is a computer program in the category of groupware environments used to access and manage a user's email. Email client may be referred to a piece of computer hardware or software whose primary or most visible role is to work as an email client as per Wikipedia.
Let's start with the list of best desktop email client for every mac user:
The World's Most Powerful Email Tools In a Simple, Beautiful App For iOS And Mac.
They redesigned the email client to bring the most powerful productivity tools to a seamless experience on desktop and mobile. Polymail lets you expand your outreach, close more deals, and stay on top of important connections like never before. Some features:-
Pay if you love it! User, even without credit card
Amazing support
Always improving & updated, etc.
Pricing: 14 day trial, pick any plan after. Plan starts from 9$ per month.
Lightning Fast Mail Client For Mac And iOS.
Airmail was designed from the ground up to give you a consistent experience whether you use single or multiple accounts, and to provide a quick, modern, and easy-to-use interface. Airmail is clean and allows you to get to your emails without interruption.
Pricing: Paid Service!
Beautiful & Intelligent Email App.
Email has taken too much time from people. Spark gives time back to all those who live by their inbox. Quickly see what's important and clean up the rest. Some features:-
Make your Inbox Intelligent
Find Any Email In An Instant
Get Notified About Important Emails Only, etc.
Pricing: Free Download!
The Best Free Email App For Mac And Windows.
Nylas is a modern platform for email, calendars, and contacts. Today hundreds of applications are powered by Nylas Cloud infrastructure, including our flagship desktop app Nylas Mail etc.
Pricing: Basic $0 Supports, Mac Gmail, Office 365, iCloud, IMAP
Pro 12$ Supports Mac, Windows, and Linux, Gmail, Office 365, Exchange, Outlook, iCloud, Yahoo, IMAP
Opensource also Available.
The Power Email App.
When you are serious about email, Postbox has the tools you need to power through mountains of messages. Some features:-
Work quickly and efficiently
Best-in-class tools and integrations
Easily forward email content to the apps such as Evernote, Wunderlist, Todoist, and more, etc.
Pricing: Paid service!
Supercharge Emailing.
Rock-solid emailing built to delight, with push notifications for all your email accounts, on all your devices — iOS, Android & macOS. Some features:-
Know when, where and who read your email
Schedule emails for the perfect moment
Deal with emails only when you're ready, etc.
Pricing: Free Download!
Secure Mail For Mac And Iphone.
Protect your privacy openpgp support | Local Storage of credentials, access toekns, emails | Database encryption.
Pricing: Free Download!
The Best Inbox By Gmail Client For Mac.
This unofficial Mac client brings all the power of Inbox by Gmail to your desktop, with a modern design.
They fine-tuned the look and feel of Inbox by Gmail, crafting a responsive and customisable UI built to look great on OS X. Some features:-
Provide you with 4 different themes.
Supports multi-account, and with multi-window it also allows you to keep more than one account open at the same time, etc.
Pricing: Buy now on the Mac App Store, download 14 days trial.
Your emails grouped by sender.
With Unibox your inbox is always cleaned up. Some features:-
All emails are grouped by sender
With one tap you can see all emails
A full screen preview is available for many file types
Pricing: Trial version, is fully functional and will work for 15 days. It requires Mac OS X El Capitan (10.11), Yosemite (10.10), Mavericks (10.9) or Mountain Lion (10.8).
Software made to make email easier.
Thunderbird is a free email application that's easy to set up and customize.
Pricing: Free Download!
Now Comes To Mac.
A simple but not simple mail client, an efficient and efficient way to deal with mail, one can take into account the work of life mail contact assistant. Some features:-
Get extra large attachment support.
Exclusives for Exmail account, etc.
Pricing: Free Download!
A desktop email client for your Mac, without a browser.
Mia for Gmail is the perfect replacement for the late Google Notifier. Some features:-
Add as much as Gmail account as you want
Quickly read and compose your emails
100 % Secured
Fast and lightweight, etc.
Pricing: Free Download!
Gmail & Google App For The Desktop.
Kiwi for Gmail is formerly known as Gmail for Mac. Some features:-
Try on different browser
Gmail as your default email client
Simple and clean, email as easy as texting.
Gmail interface provides quick access to all G Suite applications and documents, etc.
Pricing: Paid Service!
Safe Email made Simple.
A new kind of Email Client with build in privacy protection. It boasts as unique encryption feature so user friendly that can be used by anyone. Some features:-
Offers secure encryption as an automatic features
Content storage, to be used in future.
Safe Emails, etc.
Pricing: Free Download!
Puts You In Control Of Your Inbox.
With an ingenious new email workflow that empowers your inbox productivity, packaged in a beautiful, minimalistic interface that allows only your content and simplicity to shine through.
Simple Fast Secure Supports Every Mail Service.
One can use myMail to work with Gmail, Hotmail, Live, Outlook, MSN , iCloud, AOL, Yandex, Rambler, QIP, Mail.Ru and Yahoo. The application also supports all the mailboxes on the IMAP and POP3 protocols. It collects all your mail from different boxes in one simple, beautiful and friendly interface.
Pricing: Free Download!
The Best Way To Use Gmail On Your Mac.
Gmail, Google Inbox, Calendar & Contacts, Notifier, Huge Drop Area, Preview & Annotate, Integration etc.
Pricing: Paid license startups from $29.95
A Better Inbox.
Boxer Email is a faster, smarter mobile inbox that adapts to the way you work. With tools like bulk edit, quick response and smart labels, etc. Tailor every aspect of your inbox and get more done in less time.
Pricing: Free Download!
Power plugins to make Mail more useful.
A new company that will carry our suite of Mail related products into the future. Some features:-
Organize with MailTags
Process with Mail Act-On
Monitor with Mail Perspectives
End with SigPro, etc.
Pricing: Download 30 day trial.
Shift makes it easy & beautiful to navigate between multiple Gmail, Calendar & Drive accounts.
Shift into higher gear with the email client that makes navigating between
Mail, Calendar and Drive accounts fast, easy, and beautiful. Some Features:-
Gmail Like a boss
Easy access, unlimited accounts
De-clutter your desktop
Stay up-to-date, etc.
Pricing: Trial available, further paid from $19.99/ year.
Please Recommend if I missed any :)