7 Lessons Entrepreneurs Can Learn from Jack Ma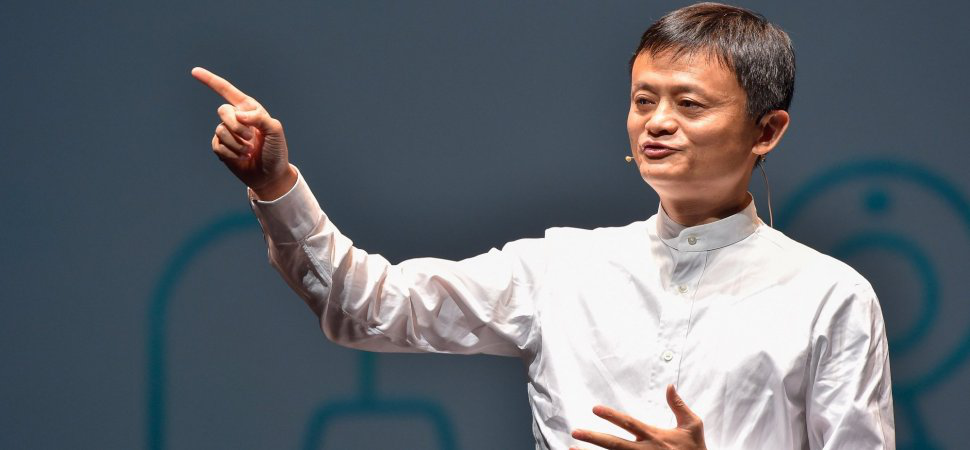 A successful person always has a story to tell that isn't just inspiring and motivating but is sheer life changing. Not everyone is born with a golden spoon and have to work harder everyday to get to the point where they want to be. Troubles and failure come and go when you are struggling, but faith and never give up attitude is what you need to have to keep going.
Jack Ma, the man who keeps motivating everyone everyday is an example of what true hustling and struggling to achieve your goals looks like. The founder and executive chairman of the Alibaba Group is one of the most influential and inspiring businessman today with a net worth of almost $37 billion USD according to Forbes. The aspiring entrepreneur talked about his personal trysts with failures and shared his personal story with the world. He was rejected from Harvard 10 times and was turned down from 30 jobs including one from KFC; Alibaba was 18 months away from bankruptcy once and this still did not shake Jack Ma's faith in himself, a man worth learning from indeed.
A lot can be learned from a man of his cadre. 7 lessons we can take from Jack Ma that will help not just us but everyone, especially when they feel that the light at the end of the tunnel is fading away.
7 Lessons Entrepreneur Can Take from Jack Ma
Evaluate Your Opportunities
One should take every opportunity that comes their way. But what Jack Ma says is that you need to analyse all your opportunities and only then act. Don't go haywire and take up everything, prioritize your focus and goals and then go ahead. If you have the ability to think critically and differentiate great opportunities from average ones, you will be successful.
2. Change Your Business Perspective
As per Jack Ma, if you try to get rich by doing any business and think of getting rich, chances are that you won't achieve the desired goals. You need to have meaning to your work and efforts. If you want to get big, then you have to think big and not just locally. Listen to your customers and act on their concerns in real-time. Embrace automation and live support software or other software tools to accommodate your customer's needs. It isn't just about getting money in the beginning, build a repo first. He says, "Spending money is much more difficult than making money." "We're never in lack of money. We lack people with dreams, (people) who can die for those dreams."
3. Focus on Your Skillset
Every person has a unique skillset and they should focus on the same. Not everyone is meant to be an entrepreneur and that too of the similar kind. Jack Ma considers that while trying to become an entrepreneur, the most important thing is that you capture the public's attention and offer them something innovative and new or at least with a fresh take. For this you need special skillset and not the usual ones.
For instance, Jack could be distinguished from the crowd at an early stage because he could speak English. Hence he could teach kids in his hometown and gave back to the society this way. Also he evolved his ability to approach leaders of the world and understood cultural, political, and social differences between China and other countries.
4. Respect Rejection
Failure is a teacher, don't ignore it. Understand what went wrong and why. Remember, if it didn't work out the past times, you at least got an experience out of it. You absolutely cannot give up whatever happens. Jack Ma talks about failures and says, "The lessons I learned from the dark days at Alibaba are that you've got to make your team have value, innovation, and vision. Also, if you don't give up, you still have a chance. And, when you are small, you have to be very focused and rely on your brain, not your strength."
5. Have a Good Team and People Around
If you want to be the best at something, then surround yourself with the best people for they will teach you and help you grow. Don't try to bring people down if they are getting two steps ahead of you. He learnt this while teaching for there is no greater joy for a teacher than be known for teaching a student who went ahead in life and became successful.
Also, the people you work with have to be good people who want you to grow and who understand your vision. Jack says, "You need the right people with you, not the best people." "If we are a good team and know what we want to do, one of us can defeat ten of them." "You've got to make your team have value, innovation, and vision."
6. Do Something Everyday to Get Closer to Your Goal
If you know what you want, then just go for it. There will be a 100 people who won't understand your vision, your dream but there is a chance that one person would listen to you and support you. And at times it's all you need. That one person to be there for you. But even if that doesn't happen, you have your dream, your vision and the faith in yourself. That for starters will be enough.
7. Help Others
If you want to change the world with your dream, you have to help others on the way to achieve that dream. Jack says, "Help young people. Help small guys. Because small guys will be big. Young people will have the seeds you put in their minds, and when they grow up, they will change the world." Every penny counts remember. Every little thing you do for someone will reap you benefits in cash or kind someday. Have perseverance and be kind.
7 lessons to be learnt from the man himself. Jack Ma and his Alibaba. The most important thing to take away from this is to have faith in yourself and in your dream. Don't let failure put you down.
Conclusion
You can do it for there is no one who can stop you from chasing your dream but yourself. Work with passions everyday to achieve what you want. Few parting thoughts from Jack on being a successful entrepreneur- "I think globalization is a great thing. And now a lot of people complain about globalization; a lot of people don't like, you know, the globalize of the concept, the idea of the results. I think globalization is a great idea to create a lot of jobs."
"Our philosophy is that we want to be an ecosystem. Our philosophy is to empower others to sell, empower others to service, making sure the other people are more powerful than us. With our technology, our innovation, our partners — 10 million small business sellers — they can compete with Microsoft and IBM."
"As a business person, I want the world to share the prosperity together."
Words to live by! Be gentle, be kind and but be fierce with your dreams.
Do not go gentle into that good night!!