Amazing Ways Technology Has Improved Our Lifestyle Unknowingly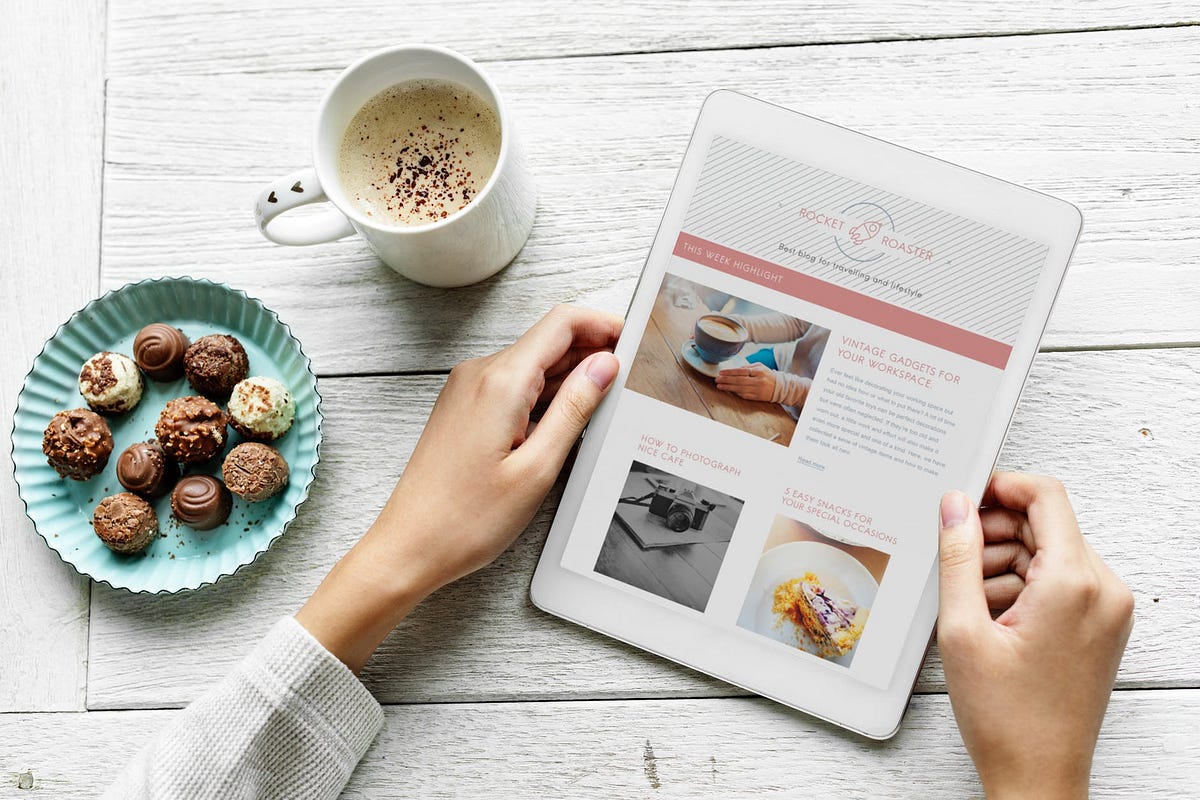 If we would have had this discussion a couple of decades ago, you would think that all this is what a sci-fi movie looks. How can technology help in maintaining a healthy lifestyle or can even aid you in getting rid of bad habits? But, it is wonderful to live in today's era and do all the things that our ancestors considered next-to-impossible.
Let's have a quick look at a few ways technology has improved our lifestyle and improved our standard of living.
Prolonged sitting for hours on our office chairs has disturbed our body's metabolism because of the peculiar eating habits, timings, work schedules, and lifestyle.
Thankfully, technology has served as an ultimate savior here too by equipping us with training and fitness applications that can measure our calories. These specialized training applications can put you back on track by helping you in setting and achieving your fitness goals.
Yes, there a range of apps available today that can help you in meal planning, calorie counting, and nutrition tracking along with managing weight and tracking overall health. There are many apps like Fooducate which help you analyze the nutrition content of an item and at the same time educate you about your food habits and nutrient intake. Meal tracking has been trusted by millions around the globe and it has been known to improve the eating habits of many.
Improved sleeping patterns
Are you also the one suffering from insomnia? Nearly, 60 million Americans are suffering from insomnia due to their busier lifestyles and work schedules. A proper sleeping schedule is very important for an individual's wellbeing. Runtastic has launched a useful application that helps people to monitor their sleep patterns and improves their sleep. It helps you in identifying your sleep pattern and further helps you understand the underlying problems.
Once, you are aware of the reasons behind sleep disruption, it becomes easier to make changes and get into the right groove. With this app, it is said that you can see positive results in about 2 weeks.
But, at the same time, you would have to work actively towards the betterment because the application is secondary and your mind is the first step towards reformation.
The entire population across the globe is aware of social networking. The social networking apps bring people together and connect them with just a few clicks. Some of these apps are free while you might have to pay a nominal fee for a few such apps, but at the end of the day, these apps keep you in touch in real-time.
Thinking of road trips? Then think of maps! Yes, we still need and use maps to recognize directions and discover the shortest routes, the only difference being that we have now come a long way from paper. We now rely on much more accurate and reliable data in the form of digital maps. The satellite navigation systems installed on every smartphone are user-friendly and tell us the directions, making things simpler and easier.
Money matters, education, reservations and much more
Study material, dissertations, and the likes. You name it and the internet has it! Students can easily access the study materials available online. Further, you can also easily acquire a degree online from other countries through virtual study programs.
At the same time, money transfers, card payments, and online payments have also taken the front seat, putting cash transactions on the back burner. Banks have their own mobile apps to add to the improvement, making it easier for us to do our transactions online or through the app.
Rail, bus and air reservations can also be done online, thus making it much easier for us to perform tasks on the go.
Quitting smoking is no more seen as a herculean task, all thanks to vaping. Vaping helps you kick the habit of smoking. These have emerged as a safer alternative to the traditional cigarettes as e-cigs help to get over smoking urge by allowing you to control the amount of nicotine you want to inhale.
Vaping devices, e-cigarettes, and e- liquids can be easily have helped people around the world in quitting smoking.
Could we even imagine shopping at our own comfort, within the boundary wall of our house and at our own sweet time a few decades back? This is what technology has given us. We can today shop from anywhere we like. No country is too far to buy things from. It has definitely saved a lot of time and hassles.
Wearable monitoring devices
Wearable monitoring devices are a big hit among fitness freaks. These monitoring devices are in the form of a bracelet that clips into your wrist and does the rest of the talking! They are meant to be worn throughout at all times and help you by measuring your heart rate, temperature, blood and oxygen levels and much more.
Most of these wearables can also be synced with smartphone apps to track the statistics.
Wrapping Up
The above points are just a few examples of what technology has given us. Surely, there are many more ways and places where it has been a boon to us. Technology has surfaced its roots deep into our lives and we thrive to live on it more and better with each passing day. Every few days technology seems to replace the old ones, and with this, we can only hope that our next generations will get the best out of it.
What are your views on this? Do let us know in the comments.